Despite clear evidence, some of the population maintains that tree topping can stimulate the growth of a tree, lessen the cost of pruning, and generally manage the size of a tree. However, topping a tree is more damaging than helpful and far riskier than most are aware of.
What is Tree Topping?
To put simply, topping is a method of severe pruning which removes the entire top out of a healthy tree, removing the oldest and heaviest stabilising branches, leaving behind a wound in more ways than one. Topping a tree removes the heart of the tree's branches so to speak. This leaves a tree vulnerable to wind damage, weakened by taking away the main growth that supported its weight, stunting the growth of the branches and leaves a gaping wound at risk of infection.
Other terms for this practice of severe pruning are: 
Topping
Tipping
Dehorning
Heading
Rounding over
Stubbing
Tree topping poses a huge risk to a tree in several ways. Trees require a large amount of leaf surface for photosynthesis; tree topping eliminates too much leaf growth on the branches that are removed. This creates a huge hindrance on the tree gaining nutrients for healthy growth.
Wounds caused by tree topping are commonly more than most trees can take. It is true that a healthy tree can usually survive a wound, however, tree topping leaves a large number of stubs that on the whole are too much wound to close and or recover from.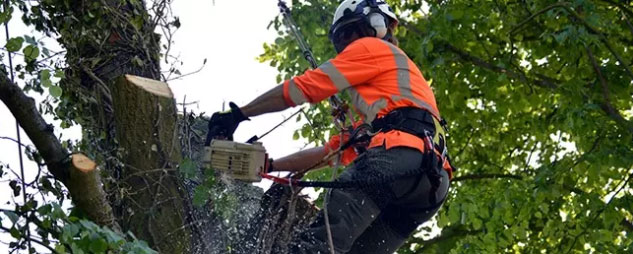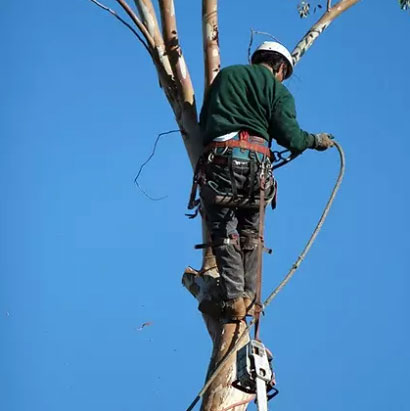 This method of pruning puts the tree's bark at risk for severe damage from the sun. It also creates weak stubs that are vulnerable to heavy wind and storm damage as they become weak and often decay and eventually die. Some mistakenly believe that topping a tree is cheaper than hiring a tree expert to properly maintain their trees. The drawbacks prove otherwise.
When you top your trees they may not recover from it. If they recover, they will more than likely require years of corrective pruning. The trees may be left disfigured and scarred, lowering property value and present an ongoing risk of possible damage caused by weakening and very possibly decaying or dying branches. This method of pruning removes a tree's heart, removing their natural beauty and leaving behind scarring and disfigurement.
What are the reasons for a topping?
The most common reasons for doing this is when a tree is overgrown and the owner considers it undesirable. Perhaps the tree is casting excess shade on a garden, or branches are overhanging or coming in contact with utility lines.
Tree topping can cause a tree to become a liability. However, proper trimming keeps a tree healthy and strong by eliminating the dead wood and encouraging new growth while allowing as much of the leaf surface to remain allowing for water and nutrients. The tree's heart is the branches that stabilise it in wind and hefts its weight in the sunshine. Healthy trees are beautiful and create oxygen.