Approved Contractors for large organisations
We are Approved Contractors for large organisations, from councils to private domestic gardens. Ask about our tree surgery in Colchester, Essex and Suffolk.
JF Tree Specialists offers a personal and professional service to all customers. We provide guidance and solutions for issues concerning the legislation, safety and welfare of trees, and local authority applications. We provide a complete range of tree care services from decompacting root zones, to complete tree removals.
Call today for tree surgery in Colchester and Essex 01206 231720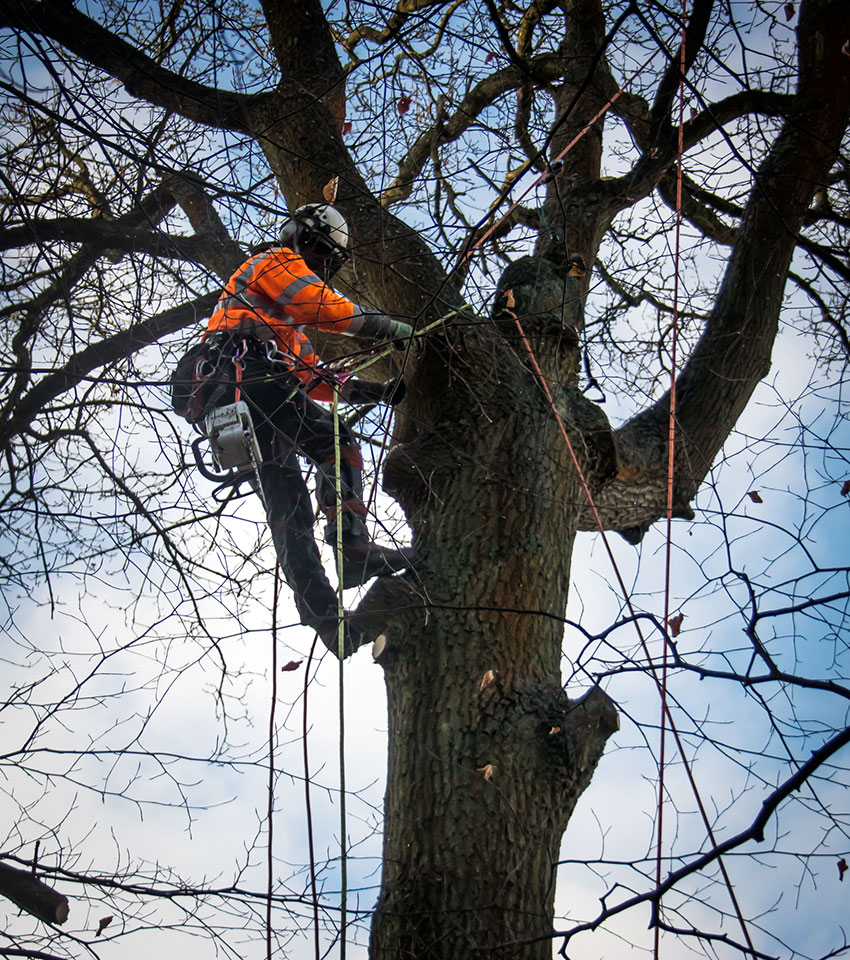 Tree surgery is an art that, if carried out sympathetically, should not harm the tree; we have the experience and equipment that safeguards you and your home or property. We are devoted to the environment and also assure all potential customers that we endeavor to maintain a forward-thinking attitude in environmental sustainability. Our goal is to reduce any impact of our services, ensuring environment-friendly waste strategies are implemented throughout the company and all of our services.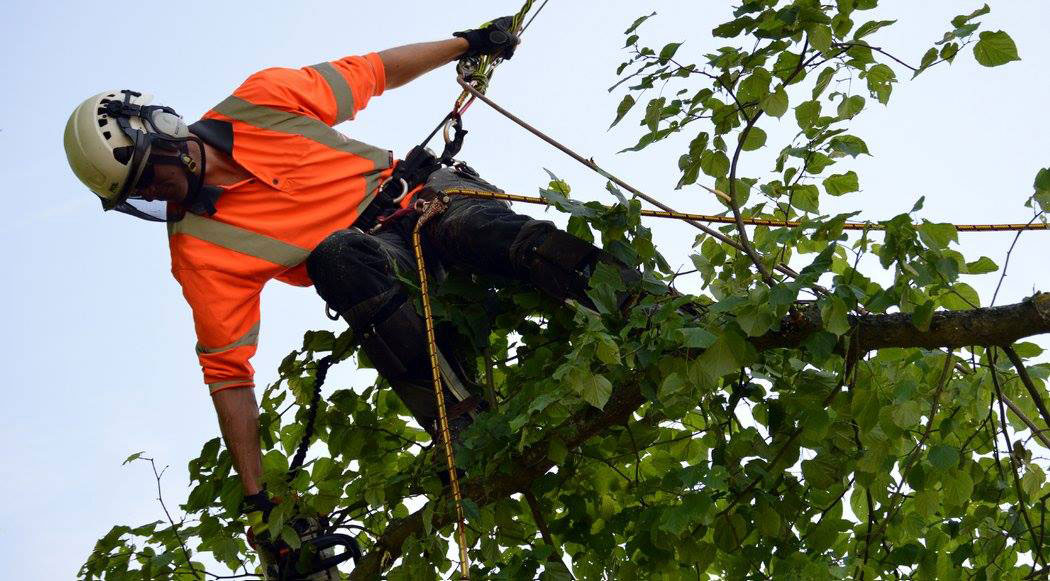 Tree Removal
Every tree is either an asset or liability, and we'd like it to stay the former. When a professional tree surveyor discovers a potential concern- maybe the tree is diseased- tree felling or tree pruning could be required. Sometimes tree removal is the only safe option.
Most trees need to be dismantled when felling for a variety of reasons. Examples are their proximity to buildings, highways, gardens, as well as other trees. Dismantling is executed with specialist lowering equipment to ensure the safety of the climber and the ground team, minimising the impact to the workspace below. A professional arborist will work with you to safely remove your tree. Many tree removals are complicated, and mistakes are pricey- see to it that the arborist you choose is qualified.
Stump Grinding
Stump grinding is the removal of tree stumps from your property. There are different reasons people want to get rid of tree stumps. You may wish to develop an outdoor decking area or brand-new level lawn, or perhaps you have building plans that are being postponed by an aggravating tree stump. Tree stumps can likewise be difficult to mow around and must be removed if the area is to be replanted, as the dead stumps can be host for unwanted fungus and pathogens. We provide a stump grinding service to eliminate problematic tree stumps. We have the ability to remove stumps of all dimensions, big or small. We can also work with stumps from small, difficult to access areas.
Tree Pruning and Crown Reduction
Do you require tree pruning or crown reduction? A tree might require pruning for a range of reasons:
To reduce a tree that has outgrown its situation. Close to buildings or blocking out light
To get rid of infected or storm-damaged branches
To thin the crown to permit new growth and far better air circulation
To aid fruit production.
To structural pruning to create a stronger more balanced tree
To pollard a tree in rare occasions
Large tree pruning can require climbing as well as heavy saws and even cherry-pickers. This is a job that ought to be left to skilled and knowledgeable experts. Never compromise personal safety in pruning a tree.
Hedge Cutting
New hedges need formative trimming for their very first couple of years after planting. Hedge cutting is required on a regular basis to enhance the quality of your hedges. hedge cutting should be done outside of bird nesting season in autumn and winter. After this, an annual maintenance trimming is all it takes for informal hedges. Some formal bushes might need 2-3 cuts a year. Maintenance trims are normally executed once a year.
When you're using a powered hedge trimmer, always be cautious. Use safety goggles and durable gloves. Prior to starting, get rid of any obstacles on the ground to minimise the risk of tripping. Stay clear of using powered equipment above shoulder height and always use sturdy step ladders or platforms, make sure they're steady.
Veteran Tree Work
We specialise in veteran tree work. Over mature trees with multiple cavities, significant decay are a very important ecosystem. We carry out a variety of veteran tree work including retrenchment pruning a technique to reduce the potential for over mature trees to collapse or "fall apart' under its own weight. Coronet cuts that mimic natural fractures are used as an alternative to normal target pruning cuts. Fractures can also promote reaction growth on most trees. It is a form of managing their decline and encouraging a diverse Eco system whilst keeping the tree safe.
Soil Decompaction And Root Zone Work
If the roots of your tree have been compacted it is akin to slowly strangling your tree and your prized, old tree will be in decline. We use de-compaction techniques such as air spading and mulching to ameliorate the soil, create a better ecosystem and to help the trees fend off disease.
Decompacting hard soil will shift the trees root zone to a more aerobic, healthy, porous environment. Your trees will put out new roots and be thriving again.
Call us today for more information on soil decompaction and root zone work.